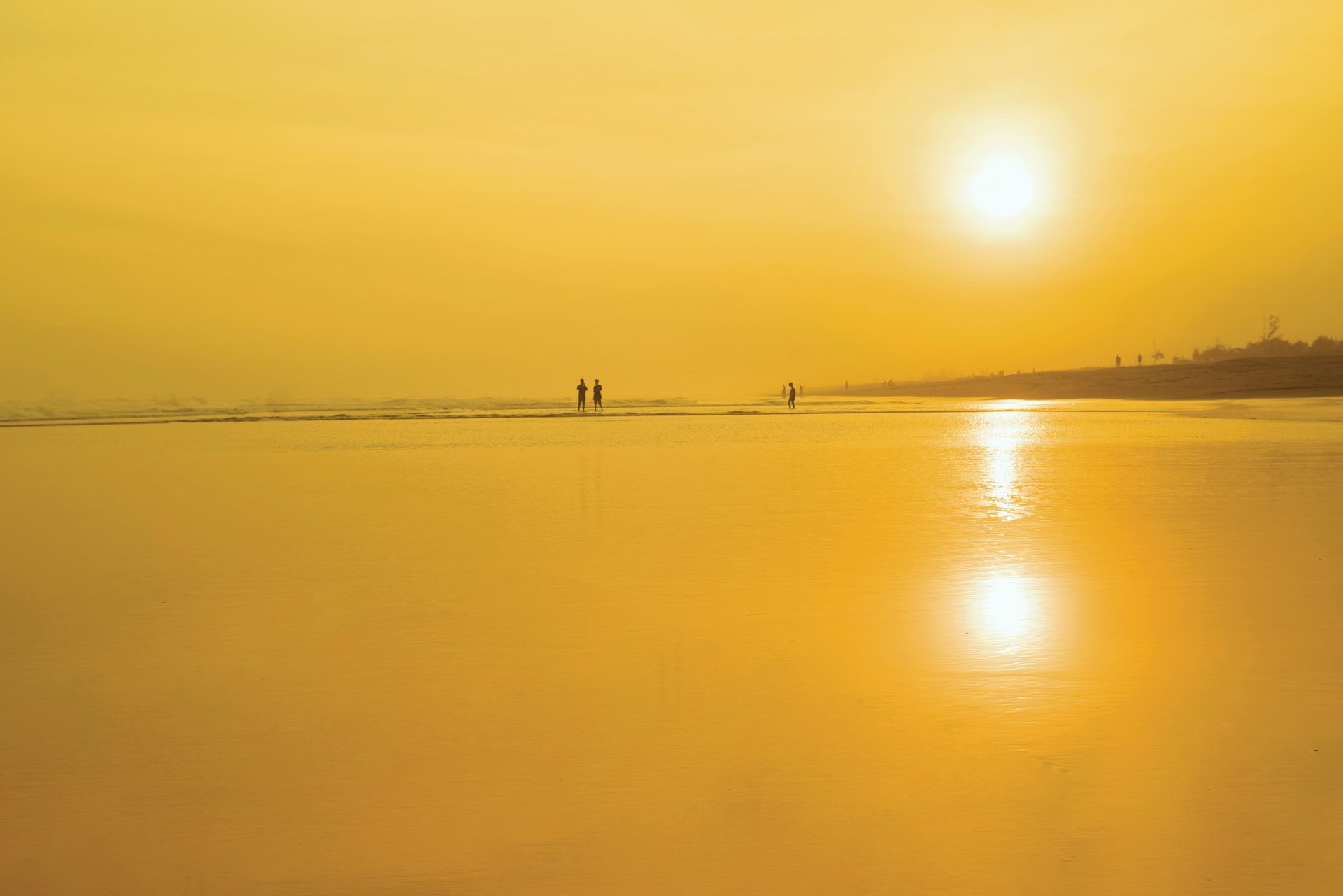 The sun beats down. It's HOT. You can feel the sweat forming on my forehead as soon as I step out the door, knowing that it's not going to get any cooler.
You know exactly what I mean.
To keep my mind off the heat, I start thinking about songs.
If you know me, you know that I like music. I like it so much that sometimes when we have people over, we get people to recommend musicians they like, and then we'll pull a selection from that artist up on YouTube.
Maybe it goes back to my youthful days as a drummer. Or maybe it's just a basic human need to be uplifted with rhythm and melody. But it's not surprising that I got to thinking about "hot" songs…Music that radiates heat and raises our temps just by thinking about it.
Everyone loves music – and because sometimes we just need to have a little fun – I'm going to share three songs that really remind you how hot can get and why we need air conditioning!
"Heatwave" by Martha & the Vandellas:
"Heatwave" is an old standard. Originally written by Eddie Holland, Martha & the Vandellas, it was first performed in 1963. Of course, the all-girl pop group was actually singing about what love feels like…
Whenever I'm with him
Something inside
Starts to burnin'
And I'm filled with desire
Could it be the devil in me
Or is this the way love's supposed to be
Just like a heatwave
Burning in my heart
Can't keep from cryin'
It's tearing me apart
Heatwave!
If you've ever had a heatwave burning in your heart, you'll understand. But no heatwave, no matter how intense or where it stems from, internal fire or external temperature heatwave, can burn you if you have air conditioning!
If you don't have it yet, call us. If you have it, but need a repair, call us. If you want to replace your old system, call us!
"Girl on Fire" by Alicia Keys:
It's pretty hot when the world is on fire, and a girl walking on it is on fire, too!
Alicia Keyes wrote "Girl on Fire" with Jeff Bhasker and Salaam Remi and released it on September 4th, 2012. A few days later, she performed it on the MTV Music Video Awards.
She's just a girl and she's on fire
Hotter than a fantasy, lonely like a highway
She's living in a world and it's on fire
Filled with catastrophe, but she knows she can fly away
Oh, oh oh oh oh
She got both feet on the ground
And she's burning it down
Oh oh oh oh oh, oh oh oh oh
She got her head in the clouds
And she's not backing down
This girl is on fire
This girl is on fire
She's walking on fire
This girl is on fire
Feel the burn? Are you being incinerated by the flames of heat?
Call us. Repairing or replacing your air conditioner will squash the fire and cool you down. An upgrade might be exactly what you need to increase your comfort level and lower your temperature.
The Air Conditioning Song
It's amazing what you come across Googling in the HVAC arena. I found "The Air-Conditioning Song!" Yes, someone wrote a complete song about the benefits of being cool and the reasons to have air conditioning – and it's a hoot!

Christine Lavin is a renowned singer-songwriter-videographer-guitarist and author who has been making a splash in the folk-music industry since the 1970s. She was described this way:

"A fearless folkZinger" – The Orlando Sentinel

"Wildly entertaining" – The New Yorker

"A fresh kick in the pants" – The late Paul Newman

This song came out in 1981. If you're on fire and the temperature is so hot that you feel like the world is burning, you'll get it. You definitely NEED air conditioning.

You  can pour me a glass of Perrier
You can fan my fevered brow
You can rub me down with alcohol
That ain't enough know-how
You can lay me in a tub of ice
You can stand me in a cold shower too
But if you don't have an Air Conditioner
I will not go home with you!

If you don't have air conditioning, you need it. If you need repairs, call us. If you want to talk about an upgrade, call us. We work with ALL budgets, provide financing, and care about your comfort!