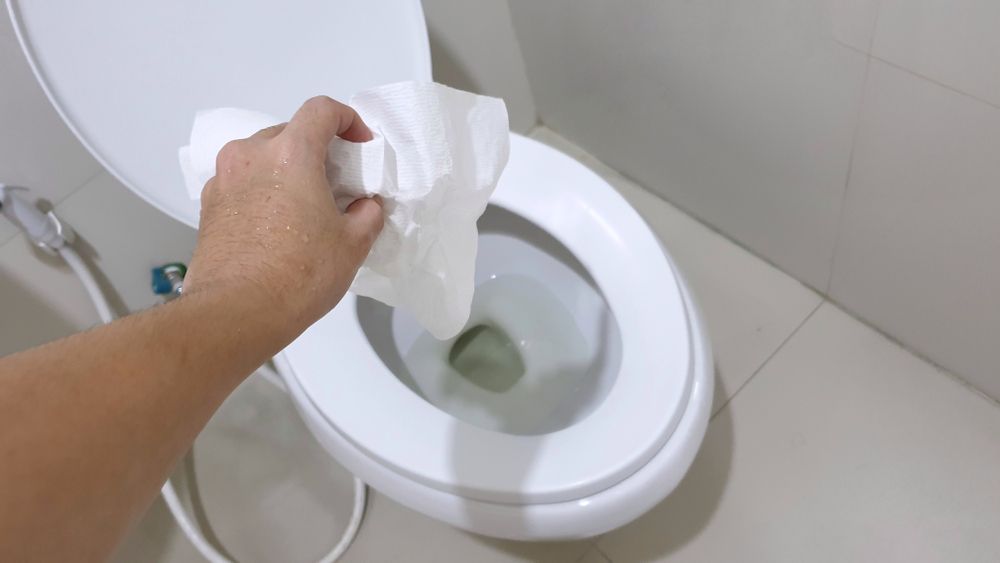 The Appeal of Flushable Wipes
We've all seen them. Those cute ads with the big bears shaking their behinds in delight after doing their business.
Doesn't everyone want to feel that way?
Fresh. Clean. Lightly scented and free to frolic.
Yep. That's exactly why flushable wipes have become so popular.
And because everyone poops, everyone sees the appeal of flushable, personal hygiene wipes. The human desire to feel "clean" is universal. Age doesn't matter. Gender doesn't matter. Neither does size, shape, or the sort of person you are.
The Rush to Flush
The flushable wipes market brought in over 2.1 BILLION dollars in sales in 2018. In less than two years, that figure is expected to be 3.5 BILLION.
Some of the United States' most recognized manufacturers produce flushable wipes: SC Johnson, Kimberly Clark, Proctor & Gamble, Scott, Cottonele, Dude Products and Diamond Wipes, to name just a few.
Don't get me wrong.
I understand the appeal, but as someone who works in the plumbing business, I need to tell you the truth about flushable wipes:
They are nice for you, but terrible for your plumbing.
Yes, they feel good and smell nice.
Yes, everyone is buying them.
Yes, they DO flush down from your toilet bowl.
But what happens after they disappear from sight?
From "Flushable" to "Fatbergs"
"Flushable" wipes don't disintegrate as fast as toilet paper. They are heavier and thicker, making them more prone to getting stuck in elbow joints and to sitting in the sewer waiting to disappear.
If only a few people used flushable wipes, there might not be a problem. But since millions of people are buying them and flushing these so-called "flushable wipes," tons of "slushy" wipes are piling up in city sewers while waiting for the disintegration process to occur.
You know what those piles of deteriorating flushable wipes are called?
"Fatbergs."
Large cities have spent millions of dollars breaking up fatbergs to unclog their sewer systems. London had to break up a fatberg that weighed more than eleven double-decker busses.
Want to make a guess at how many fatbergs the New York City Department of Environmental Protection (NYC DEP) had to clear in 2018?
TWO THOUSAND piles of wipes that kept getting bigger and bigger as more "flushables" were dropped on top, clogging the city sewers. The Department of Environmental Protection declared that 90% of those clogs were caused by "flushable" wipes.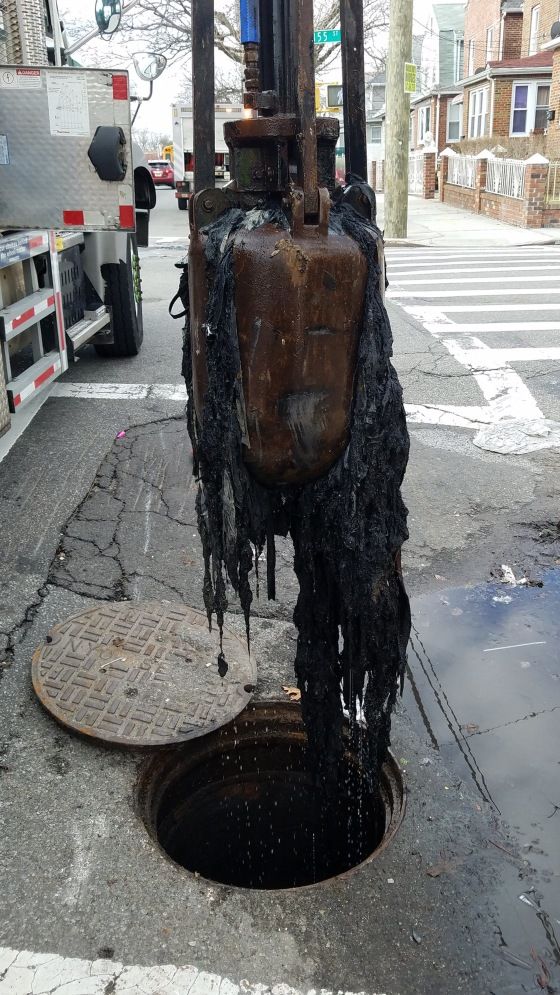 The Down-and-Dirty Debate
Manufacturers claim that the clogs happen because people are putting non-flushable wipes down the drain. Baby wipes, bug wipes, nail polish remover pads. Antibacterial wipes (whose use drastically increased the pandemic), moisturizing cloths, and make-up remover pads. The companies that make "flushable" wipes claim that they are NOT the problem.
These manufacturers often cite a study from 2016 that showed only 1% - 4% of clogs are caused by "flushables."
However, the NYC DEP did a test on 28 "flushable" wipes to test how quickly they disintegrated. Not one passed the test.
Another study in Canada tested 101 "flushable" wipes with the same result as New York City. Not one "flushable" passed their test.
The Association of Nonwoven Fabrics Industry, (Formerly called the International Nonwovens & Disposables Association, INDA) has developed guidelines for what can be called "flushable." The guidelines are called the "G4.
But the truth of the matter is that legally, companies can call their products "flushable" whether they've passed any tests or not. There is currently no oversight or requirements to meet the guidelines.
The "3P" and "4T" Rules for a Simple Solution
You can still be kind to your behind AND avoid fatbergs in your sewer.
Only THREE things should be flushed down your toilet: (The "3P" Rule.)
OR you can choose to flush those "flushable" wipes and end up with a slushy, mushy fatberg that clogs your sewer, backs up your plumbing, and creates all kinds of nasty, expensive problems.
Trust me.
We've had plumbers that had to work 3-4 hours to clean out a sewer system blocked by a fatberg, a problem you could have avoided with this simple solution.
Put a trashcan by your toilet.
Follow the "3P Rule."
Only Pee, Poop, and Paper in your toilet.
Then adhere to the "4T Rule."
Treat your Tush. Toss your wipe in the Trash.