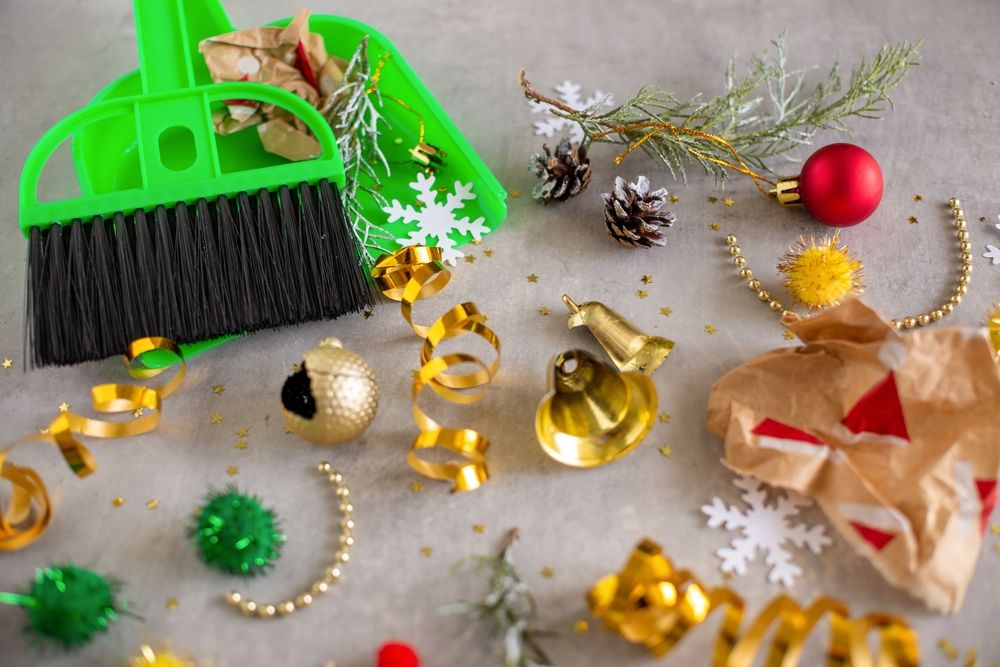 How was your Christmas?
Ours was a little crazy.
Sometimes, things just don't go as planned and the holidays get a little wacky.
Maybe it's because people are stressed about getting all the preparations done. (Decorating, shopping, wrapping, baking, and cooking can be overwhelming.)
Maybe it's because not everyone can travel to be with their families and they're feeling lonely or left out.
Maybe it's because people are hurrying and scurrying in all directions to begin their celebrations.
This year, our Christmas definitely did NOT go as planned.
Holiday Hiccups
First, Ginger and her mom got a little testy with each other during a routine phone call.
Then, on Christmas Eve, my dad and his wife had a fender bender in his brand new truck just a few miles before they arrived at our house.
But probably the most unexpected thing is that our daughter tested positive for COVID, meaning that she and her husband could not be part of our traditional, annual Christmas festivities.
Usually, we spend a good part of the holidays with all our kids and their significant others and anyone else we love who happens to be in town. We play games, bake cookies, cook great food, and just enjoy each other's company, but as I said before, some years just don't go as planned.
This year was definitely different, "Zooming" our Christmas-present-opening with "Sissy" and sharing laughs as best we could through cyberspace.
I know we weren't alone!
Mishaps, Memories, and Gratitude
How about you guys? Was your Christmas a traditional one? A crazy one? A weird and wacky one? A holiday made memorable by strange circumstances?
Don't get me wrong.
Being memorable isn't necessarily a bad thing. The Gouty Christmas this year will definitely be remembered, and the minor hiccups we had are just tiny bumps in the road, reminding me of this old quote:
"In the bad times, choose to grow stronger.
In the good times, choose to enjoy fully.
In all times, choose to be grateful."
We're grateful for you and want you to know that when things don't go as planned with your heating or air conditioning, ServiceOne will be there to help you. When your sinks clog, your drains back up, or your toilets overflow, we'll rush right over and make sure that we put things to right!
No matter what Christmas 2021 was like for you, we are hoping that 2022 is a fantastic, healthy, prosperous year for you!
Looking forward to serving you and all your HVAC, plumbing, and drain cleaning needs.