Do you remember all the talk of a critter in the American West called a "jackalope?"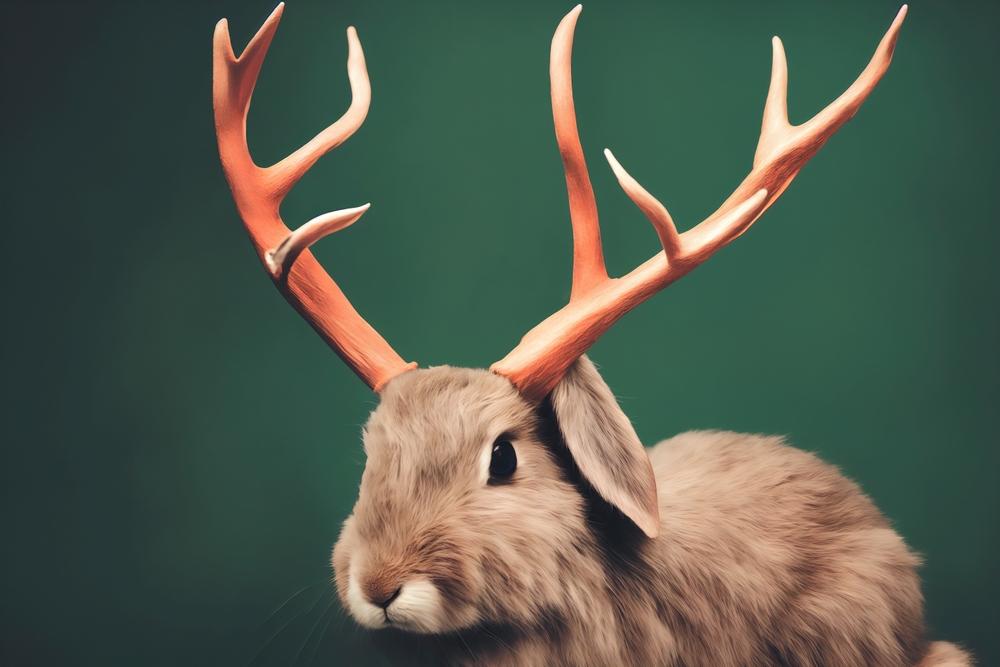 If so, you'll know that people swore that a jackrabbit had mated with an antelope and produced a new "jackalope" species in the West. Scientists have debunked the myth, claiming that the real culprit was a virus that made rabbits grow tumors on their heads that resembled antelope horns.
Jackalopes are not a real hybrid despite their prevalence in souvenir shops and tourist sites!
That does mean that hybrids aren't real, however.
We hear about hybrids all the time now. The definition is, "a thing made by combining two different elements; a mixture." 
Hybrid cars that use both electricity and gas have been operating for several years on the roadway of America. All over the country, farmers and greenhouses are genetically combining strains of various plants to increase drought tolerance, resistance to disease, and a myriad of other crop-enhancing properties.
Now there are hybrid water heaters offering HUGE benefits to anyone who buys one.
What's a hybrid water heater?
In our industry a hybrid water heater is often called HPWH: Heat Pump Water Heater.
An HPWH or hybrid water heater uses a combination of electric energy and heat pump technology. Heat pumps pull heat out of the air, and in the case of a water heater, it puts that heat back into the tank to heat the water. Because a heat pump is pulling heat out of the air, it doesn't rely solely on electricity to heat the contents of its tank.
Hybrid water heaters are much more energy efficient and dramatically less expensive to run than standard tank or tankless heaters.
More and more people are seeing the wisdom of investing in a hybrid water heater. The HPWH market is expected to grow by more than 24% in the next five years.
What benefits does buying a hybrid water heater offer you?
A hybrid water heater offers HUGE benefits to those who buy them.
ONE: Energy efficiency
Hybrid water heaters are at least three times more efficient than other water heaters.
Tankless water heaters operate at 99% efficiency, but HYBRID water heaters operate at 370% efficiency!
Heat pump water heaters are often cheaper than gas water heaters because they use so little electricity to maintain the water temperature.
TWO: Money-saving
Because they use much less energy than standard water heaters, they don't cost as much in utility bills. (Basically, hybrids are pulling "free" ambient heat out of the air around them instead of firing up the electricity to generate the heat to warm the water.)
Energy savings translates to money savings. Cash in your pocket. Bills in the bank. Dollars not debited!
Studies show that hybrid water heaters save between $300-$500 dollars a year in utility costs each and every year. Water heaters last around ten years or more, which means you'll recoup THOUSANDS of dollars.
THREE: Big Tax Credits and other rebates
Not only will you recoup THOUSANDS of dollars in energy costs, but you will reap the benefits of generous tax rebates.
If you get a new water heater this year, you'll get 30% of it back – up to $2000 - in a tax credit on your 2023 return. Wow.
In addition to the Federal government's tax rebates, some utility companies offer rebates as well, so you may be eligible for even more incentives.
FOUR: Greener and cleaner
HPWHs don't use much energy, so they don't put emissions into the air.
They are greener and cleaner than the other alternatives. In short, they're good for both you and the earth.
FIVE: Long warranties
The warranties on hybrid warranties range from 6-10 years, which is great because that guarantees that most problems will be covered for two-thirds or more of your water heater's lifespan.
SIX: Unlimited hot water
With hot air being pulled in from the atmosphere and going into the water tank, the water is never cold.
The first-hour recovery rate, (meaning how much hot water you can get in an hour) is 93 gallons.
You'll never run out of hot water.
Don't miss this deal!
If you're in the market for a new water heater, know that your current model is nearing the end of its life, (ten years old), or if you're interested in saving lots of money over the next decade, you will want to know about this special offer.
Only while supplies last….
Bradford-White Aerotherm, 80-gallon hybrid water heater at a special price!
Bradford-White has been a leading manufacturer of water heaters and tanks since 1881.
Their water heaters are manufactured in Michigan, not overseas.
The company just received the Energy Star Partner of the Year award for the fourth year in a row.
Tanks are manufactured with a special enamel coating called Vitraglass that is super durable and prevents any elements from reaching the lining.
Tanks are also protected with Microban, a coating that prevents the growth of mildew, mold, and bacteria within the damp confines of the tank.
This 80-gallon hybrid is more efficient than smaller units because it keeps more water ready without the use of electricity.
Limited supply
This is not a come-on line.
ServiceOne was able to procure only a few of these amazing units, so we can only give them to those who take advantage of them before we're sold out.
This is one of the few water heater deals on the market that will enable you to recoup your costs over the coming years through federal tax credits, savings on energy bills, possible utility rebates, and reduced initial costs.
Call Tom, our plumbing manager, at 407-270-1744.
Get the many benefits that a hybrid water heater offers you.