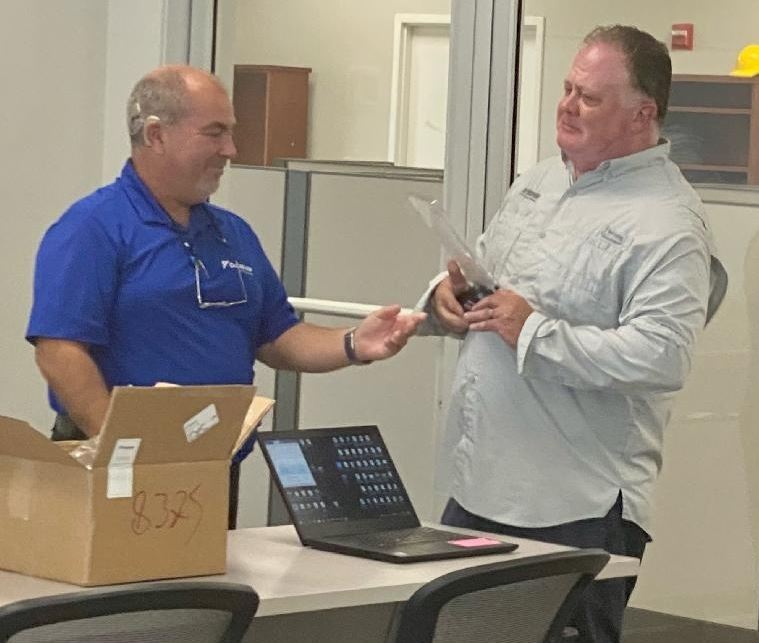 I know that we're in the heating and air conditioning business, so the names of manufacturers are familiar to us and may not be to you. It's that way in every industry. If you're into bowling, you'll know the names and quality of bowling ball manufacturers. (Ever heard of Storm, Brunswick, or Hammer?) If you're into golf clubs, you'll know the names, Titleist and Callaway. If you're in the restaurant business, you may know the names of the manufacturers of high-quality kitchen equipment, like SubZero and Vulcan.
But most people don't know much about the names of the most prominent air conditioning manufacturers.
So I wanted to tell you about a company that we're enthusiastic about because we've witnessed, first-hand, the tremendous value their products offer you.
That company is Daikin.
Undeniable Facts about Daikin, Global
Daikin has earned the respect of ServiceOne because of these undeniable facts:
Founded in 1924, Daikin is a company with almost 100 YEARS of manufacturing expertise.
Daikin doesn't just have one or two manufacturing plants. It has 100 production facilities located all over the world, making distribution quicker and more efficient than other manufacturers.
Trusted by millions, Daikin is sold in 160 countries throughout the globe.
Daikin has invested more than $300 million dollars in research and development for a better future with more comfort and less energy consumption.
Five Reasons Why We Value Daikin and the Comfort Their Products Offer You
One: Inverter Technology
Daikin has perfected what is known as inverter technology. This simply means that instead of the motor in your air conditioning constantly turning off and on to control the temperature, it stays on all the time, quietly controlling the temperature by changing the motor speed.
Inverter systems use less energy and save on your power bills while always keeping your rooms at the temperature you want.
TWO: Split, "Ductless" Systems
Daikin's "split" systems are designed for homes that may not have existing ductwork. This is a huge advantage since installing ductwork may be an expensive, time-intensive proposition.
Ductless systems allow you to heat and cool a room without the need for adding new ductwork.
"Split" systems are good for one room (think room additions) or can be used in multiple rooms, each connected to a single outside unit, and each kept at its individual temperature setting.
Find out more about this incredibly efficient, easy-to-install option.
THREE: Central Air
If you have existing ductwork and need to replace an aging system, Daikin Central Air is a great way to go.
Whether you need just an air conditioner or a unit that heats AND cools, Daikin supplies top-quality equipment that works with either gas or electric systems. From heat pumps to air handlers to coils, Daikin and ServiceOne can customize a solution that will work with your lifestyle.
FOUR: Special Features
Known as an innovator in the industry, Daikin has developed equipment that is truly "special."
"Split" systems circulate the air in the room not in just one direction, but in 3 directions, creating a 3D airflow.
They also can detect when a person is in the room, circulating the air when it's needed, not cooling the air when no one is there. ("Air Intelligence," to be sure!)
Using the system only when it's needed saves energy, resources, and money.
FIVE: Warranties
Daikin offers some of the best warranties in the industry, including a 10-12 year warranty on parts. You can also get a labor warranty option! Think about it. The parts are covered for a decade!
Don't Take Our Word For It!
This is what Ed, a customer in Apopka said:
"The Daikin Fit is a unique, efficient cooling machine that may be the best for efficiency, quietness, and durability in the market.
The warranty of 12 parts / 12 labor is the best available."
We're proud to be a TOP Daikin Dealer in South and Central Florida!
We only sell products we believe in, and we're committed to finding the absolute best solutions for your home, your lifestyle, and your budget. Daikin is one of our bestsellers, and we are proud to win an award for being a top Daikin dealer in South and Central Florida.
How about giving us a call to find out how a Daikin system will fit your needs?
We're here to serve you and take care of all your HVAC, plumbing, and drain cleaning needs.